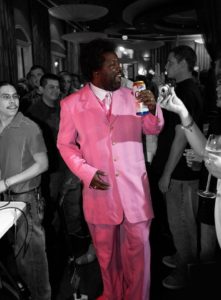 Afroman (All ages show)
Saturday, March 24th
Details
Details
Time : 8 pm
Venue : Schmiggity's Live Music Dance Bar

IMPORTANT NOTE: the ticket link for this show is for the all ages show starting at 8 pm.

Back by popular demand, the one and only Afroman. Singing his famous hits such as Because I got high and Colt 45.