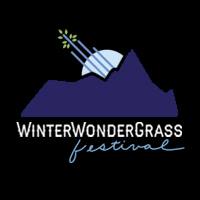 Grass After Dark: Jeff Austin Band & Wood Belly
Saturday, February 23rd
Details
The WinterWonderGrass party continues at Schmiggity's! Saturday features Jeff Austin Band & Wood Belly! Presale is sold out, but there will be limited tickets at the door – first come first serve.
Jeff Austin Band: After almost twenty years of live creation and endless joy seeking Jeff has returned to the scene with a new found sense of passion. Sharing the stage each night with a band of like-minded adventurers he attacks each performance with a fire and desire to move and shake everyone in sight.
Wood Belly: Bluegrass has become a mainstay in Colorado. The music of the mountains speaks to us and we can feel it in our souls. When a band like Wood Belly comes along to channel it, the sky is the limit. Led by a pair of prolific songwriters, their songs are carefully and collectively crafted to ring out with honesty and passion. Wood Belly blends traditional bluegrass with modern songwriting and whether you're spinning your partner around or hanging on every word, the result is the same. You're left smiling and wanting more.