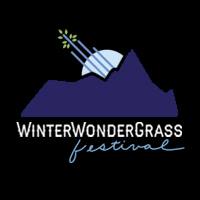 Grass After Dark: Love Canon & Jack Cloonan
Friday, February 22nd
Details
The WinterWonderGrass party continues at Schmiggity's! Friday features Love Canon & Jack Cloonan! There will be limited tickets at the door – first come first serve.
Love Cannon: The musicians, led by guitarist Jesse Harper, are seasoned virtuoso string players of which Style Weekly says, "LOVE CANON doesn't cover the music of the '80s as much as kidnap it and take it on a bluegrass-tinged joyride. It's a general rule of American culture that it takes 20-40 years for a decade to shed its stale stench and get its groove back… LOVE CANON refreshes and extends the originals with affectionate humor and effortless virtuosity. The players… add layers of depth to the still-appealing pop hooks."
Jack Cloonan Band: A band fueled by the healing powers of Discograss spreading the love all over the greater Colorado area.