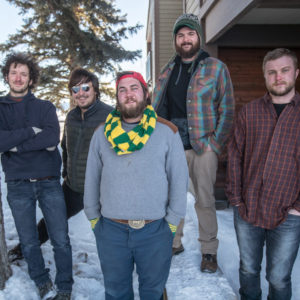 Horseshoes & Hand Grenades w/ Buffalo Commons
Thursday, January 10th
Details
After seven years, three albums, innumerable sold out shows, and countless beers, bluegrass mavericks Horseshoes & Hand Grenades appropriately consider themselves a family on a wild, wonderful, and often whacky roller coaster. The bond between the quintet. fuels their creativity and chemistry on stage and in the studio.
Horseshoes & Hand Grenades is:
David C. Lynch [harmonica, accordion, spoons, vocals] Collin Mettelka [fiddle, mandolin, vocals] Russell Pedersen [banjo, fiddle, vocals] Adam Greuel [guitar, dobro, vocals] Samual Odin [bass]
And kicking off the night, don't miss one of Steamboat's best and most popular bands, Buffalo Commons!