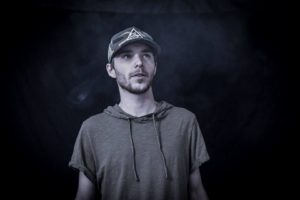 MVTTV w/ MTK
Thursday, December 19th
Details
Free
Details
Time : 10 pm
Venue : Schmiggity's Live Music Dance Bar

Mvttv [pronounced Matta] is an up and coming local DJ. Originally hailing from Madison, WI his sets are filled with House/Trap/Dubstep and the bass is bound to make you go wild. Mvttv has been featured in many Boom Valley Events and recently made his debut at Schmiggity's. Mvttv has been a part of many collectives including the LIT bass collective [national] and Major Rager [Rockford/Chicago, IL].

MTK is a DJ from Montauk, NY living in Steamboat Springs, CO. Old school hip hop to EDM remixes, DJ MTK keeps heads nodding and bodies moving. Music Ties Knots. He will kick this night off the right way, don't miss it!

Come experience it for yourself the night after the annual mustache ride at Steamboat's premiere music venue ,Schmiggity's. Doors at 7pm, show starts at 10pm with free admission, 21+, happy hour from 7-9pm!