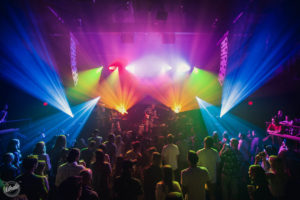 Policulture w/ Dubbest
Saturday, November 9th
Details
Free
Policulture
Policulture is the Original Mountain Reggae band from Boulder, CO. Policulture emanates heavy drum and bass with a roots rhythm, melodic horn section, and conscious lyrics. Forming in 2010 the band developed a contemporary reggae sound that is shaped by their upbringing and surrounding environment. With an understanding that music undoubtedly has the power to change the world, Policulture advocates a perspective of positivity and achievability in their music. Inspired by the tradition of roots reggae music, along with the current movement of modern roots reggae, the band is honored to have shared the stage with international touring acts including; The Wailers, Jimmy Cliff, SOJA, Rebelution, John Brown's Body and many more.
In the fall of 2018 the band released their album, Mountain to Cross, that reached the position of #4 on the Reggae Billboard charts. Based on principles of perseverance and determination, this record is aimed to influence positive change and encourage resilience in the challenging times we live in today. Everyone has their own mountains to cross. This path never ends, but neither does the journey. Perseverance and determination lie within us all; waiting to guide us through our inevitable hardships.
Dubbest
Coming from the East coast with a fresh, upbeat yet, vintage sound, DUBBEST has swiftly emerged onto the North American Reggae radar in recent years. The Boston-bred outfit of four high school friends have created a unique sound for themselves that intertwines their earlier passions for punk and ska while submersing them in their more recent infatuation with experimental dub and jam style genres.
Originally formed in 2009, DUBBEST has taken time to explore an entirely new musical approach that was influenced by jam bands such as The Grateful Dead and Phish but also reawakened by the likes of pioneering dub producers, Osbourne "King Tubby" Ruddock, Lee "Scratch" Perry and more specifically, Augustus Pablo's 1974 dub classic, Ital Dub.