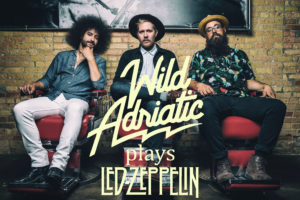 Wild Adriatic - Led Zeppelin tribute show
Friday, January 10th
Details
Don't miss this special Led Zeppelin tribute show by one of the only bands around that can fully pull it off… Wild Adriatic!
Rooted in the rowdy spirit of rock & roll, Wild Adriatic has built an international audience on a combination of groove, grit, and guitar-heavy swagger.
Whittled into sharp shape by a touring schedule that's kept them busy for roughly 250 days a year — including several European tours, countless stateside runs, and appearances at festivals like Bonnaroo & Mountain Jam — the band continues to place an emphasis on evolution.